CrossFit design ideas
Are you starting a new gym project soon and do you have a lot of CrossFit ideas? In the online store of STRIDE EUROPE, you are sure to find the right equipment for designing your CrossFit box how you have always envisioned it. Moreover, in case you need any assistance, we are happy to help you. Find out more about the process.

CrossFit design ideas for your gym project
The design of a gym project is a very important aspect, and in fact, your ideas with regard to specific disciplines such as CrossFit should be worked out early on. The sooner you know exactly what you want, and what is possible, the better you can build your own gym the way you want it. It is not unusual for this to be a difficult task to tackle on your own. Fortunately, the staff at STRIDE EUROPE is here to help. We follow several steps and begin with a consultation in which you specify how you want to approach designing your CrossFit box, for example. During this stage, we will also take measurements of your fitness club. Then we create a 3D model and VR rendering of our proposal for the concrete design of your CrossFit ideas and the other parts of your gym project. After your approval, we can start building.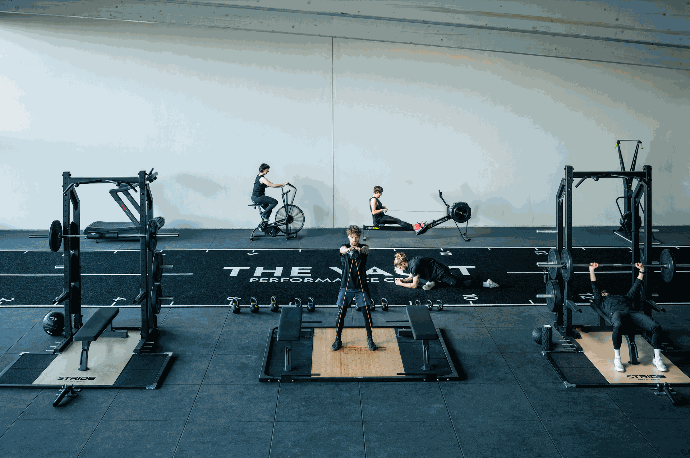 Get the help you need for designing your CrossFit box
Do you need help with designing your CrossFit box? Please do not hesitate to reach out to our team. We are more than happy to work out your gym project with respect to your specific CrossFit and other fitness design ideas. Moreover, we have a broad selection of CrossFit equipment on offer. Order online or contact us if you want more information about designing your CrossFit Box by calling +32 9 274 25 56 or by sending an e-mail to hello@strideeurope.com.