Designing your fitness club
Are you in the process of designing a fitness club, but could you use some assistance with this process? Then STRIDE EUROPE is your perfect partner. After all, we have a lot of experience with big names, including Royal Antwerp FC. We listen carefully to your specific needs and fine-tune the design to your budget.

Designing a fitness club following these steps
When designing a club, there are several steps, for example, you need to determine in advance what place you will provide for each fitness area. We discuss this, for example, during a gym design consultancy. It is important here that we are also informed about the dimensions of your club. After designing your fitness club, we create a 3D visual with even VR if desired. Thanks to those tools, you can see perfectly how we are going to build your own gym. If you agree to this design, we can start the construction process. Take a look at our recent projects to see what we can do.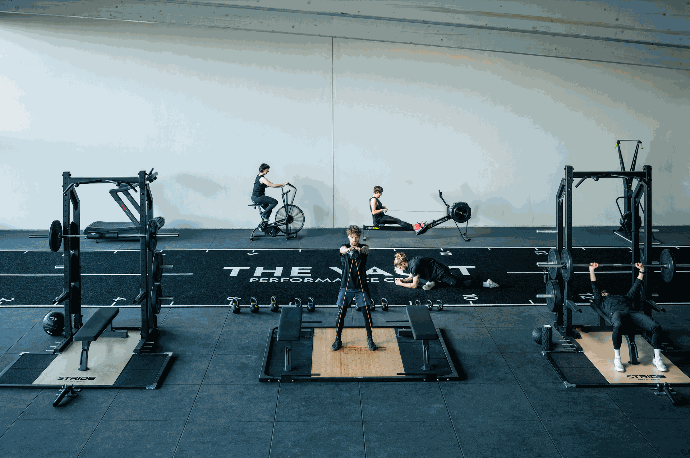 Buy all the equipment you need
Once the designing fitness club is finalized, it is also important that you start thinking about the gym equipment you will need in your club. We have our own STRIDE gym products. We guarantee that these are of the highest quality. Do you have any further questions? Then contact us quickly by calling +32 9 274 25 56 or by sending an e-mail to hello@strideeurope.com.