Get help with designing your physio practice
Do you need professional help with designing your own physio practice? The STRIDE team knows exactly how to get to work for you. In fact, we already have a great deal of experience designing the ideal physio practice for our clients. Read on and discover more about the wonderful projects we have had the pleasure of realizing.

Designing the physio practice you've always wanted
Thanks to our extensive experience with top projects, we can certainly help you design a fitness club or physio practice tailored to your specific needs. Be sure to check out our recent projects. There you will find several examples of our gym design. For each project you can see how we went about it. That way, you know exactly what to expect when you hire us to design your physio practice or when you ask for our help in building your own gym. Moreover, these examples may give you some fresh fitness design ideas.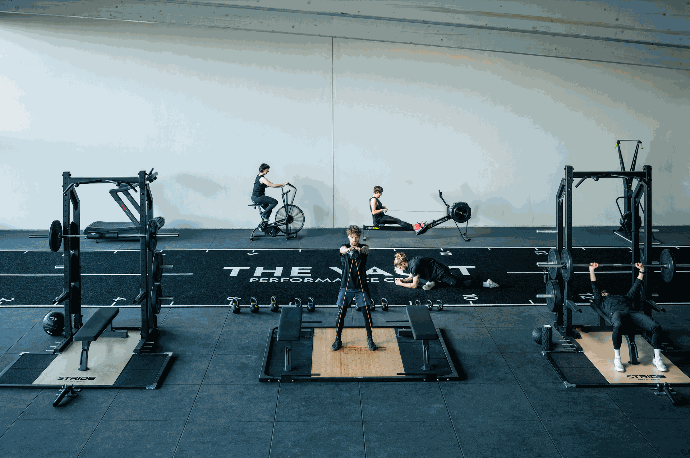 Contact us for more information about our designs
Do you want our help with designing your own physio practice? Please contact us to discuss your specific demands. You can reach us by calling +32 9 274 25 56 or by sending an e-mail to hello@strideeurope.com. In addition to our design services, we also offer all the gym equipment you may need.