Fitness design ideas
Do you have fitness design ideas, but could you still use some help with bringing them to life? Then STRIDE EUROPE is the ideal partner. Thanks to our extensive expertise in designing the fitness area for some major players in the industry, we know perfectly what is possible and what is not. Read on for some refreshing fitness design ideas.

How we process your fitness design ideas
Will you hire us to design your fitness area? Then you can expect a few steps. The first step is a gym design consultation, during which we discuss your specific needs. During that step, we will also give advice. One of the things we take into consideration are the dimensions of your space. Next, we create a 3D model of your situation, which can include VR if desired. Finally, we start building your own gym. In addition to designing your fitness area precisely as you want, we offer all the gym equipment you need to build out a professional gym. Moreover, we have our own STRIDE gym brand. As a result, we can guarantee that our products are of the highest quality.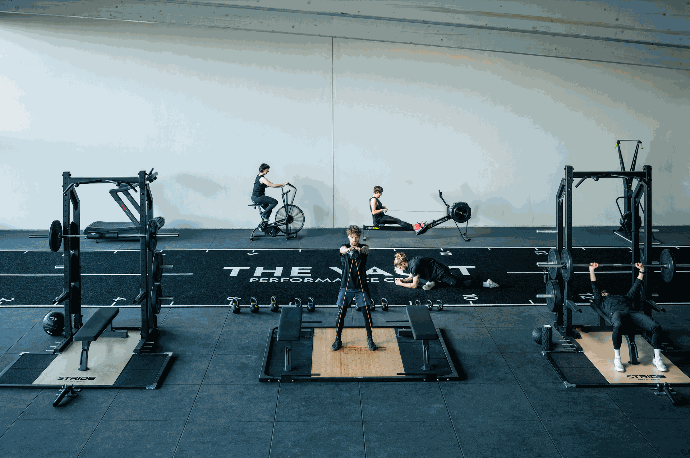 Contact us for help with designing your new fitness area
Do you want more fitness design ideas? Then we recommend taking a look at our recent projects. There, you will find the inspiration you need and get a better idea of the designing options we offer for your fitness area. Are you looking for some CrossFit design ideas, for example? Feel free to contact us! You can reach us by calling +32 9 274 25 56 or by sending an e-mail to hello@strideeurope.com.