GYM EQUIPMENT
Are you looking for professional gym equipment and supplies for your fitness area? Then we, at STRIDE EUROPE, are happy to help you. We have a one brand of gym equipment: 'STRIDE', which is ideal for professional fitness accommodations or individuals. We also have years of experience in the business. We have become the ideal partner for those who need the right supplies to create their perfect gym.
Discover our professional gym equipment and supplies for your fitness area
If you want to buy professional fitness equipment and supplies, we offer everything you may need to build your own gym the way you want. For example, you can buy CrossFit equipment in our online store. Our selection ranges from CrossFit racks to wall balls. You can buy Olympic barbells , as well as interval meters. You will notice that our online store is equipped with easy-to-use categories and filters. They enable you to quickly find what you are looking for.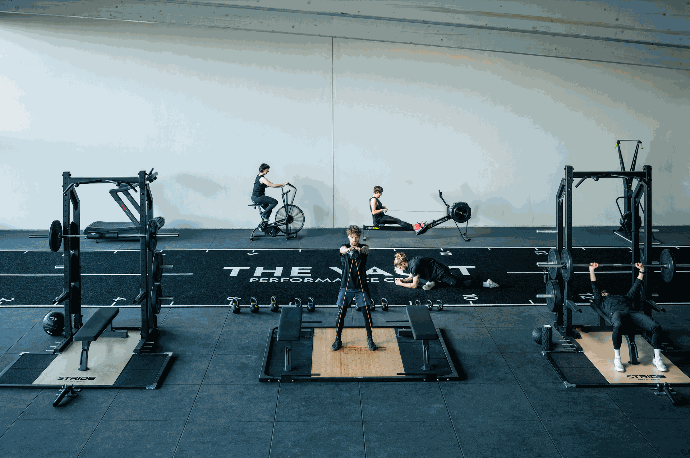 Get help finding the right equipment
STRIDE Europe not only offers all the fitness equipment and supplies you need to build your professional gym, but also offers design services. Do you need help designing the fitness club you've always dreamed of? Or do you need inspiration for designing a physio practice ? Our specialists can help! Take a look at our recent projects and find out more about our services.
Order our gym supplies online
Make sure to browse our selection to get a better idea of all the STRIDE gym supplies on offer. Once you have made your selection, you can easily order our professional fitness equipment and supplies for your gym online. Do you have any questions about our gym supplies or about our services? Feel free to contact us! You can reach us by calling +32 9 274 25 56 or by sending an e-mail to hello@strideeurope.com.