Olympic barbell
Are you looking for an Olympic women's barbell? Then the online store of STRIDE EUROPE is an excellent choice. After all, we have our own brand STRIDE under which we also sell the ideal Olympic women's barbell for you. Our Olympic women's barbell is made of chrome and has a beautiful finish.

The versatility of an Olympic women's barbell
An Olympic women's barbell offers many options for exercise. A classic is the deadlift. That exercise is also part of most CrossFit workouts. Are you building your own gym and would like to get everything you need for CrossFit? We offer various other CrossFit equipment besides the Olympic women's barbell. Check out our selection and order easily through our online store. If you want more CrossFit design ideas, feel free to turn to our STRIDE team. We have a lot of experience in the designing personal training studios. If you would like to see some examples, you can view our recent projects. For example, our collaboration with Royal Antwerp FC is a project we are particularly proud of.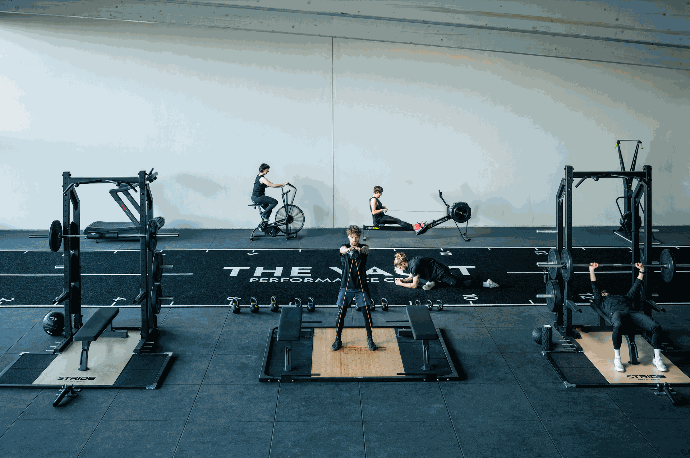 Order a barbell online
Would you like to buy an Olympic women's barbell or any other type of barbell? You will definitely find the gym equipment you are looking for with us. Of course, if you need any further assistance, you are always welcome to contact us. Reach us by calling +32 9 274 25 56 or by sending an e-mail to hello@strideeurope.com. We hope to be of service to you soon.