A straightforward design of an open "shopping" space at the ground level of a newly-built apartment building. The gym flooring of the training space consists of a 20m sprint track, glued on shockpad and black connecting rubber tiles. The combination of the white walls and the black Led Slam Wall makes it into a pretty spacious room with an open feeling, nonetheless that in the base it isn't such a big room.
Equipment-wise, we have 2 STRIDE Half Racks connected with a connector unit, Flat benches, Bells & Balls storage, and a lot of functional training equipment. For cardio, the owner chose our Concept2 line with a row-erg, ski-erg and bike-erg.
But a great-looking Personal Training Studio with pristine equipment is nothing without having good management and trainers. As we all know, 80% of the retention rate comes from the contact a client has with its trainer or coach. Here at Mov'Art, they already check that box! 
At STRIDE, we've seen many requests for gym building coming from Luxemburg and you can really feel the PT, physio, Functional Training and Performance Gym market being developed at rapid speed.

Feel free to contact me to have a talk about how we can help you with your project in Belgium or Luxembourg.
GYM DESIGN CONSULTANT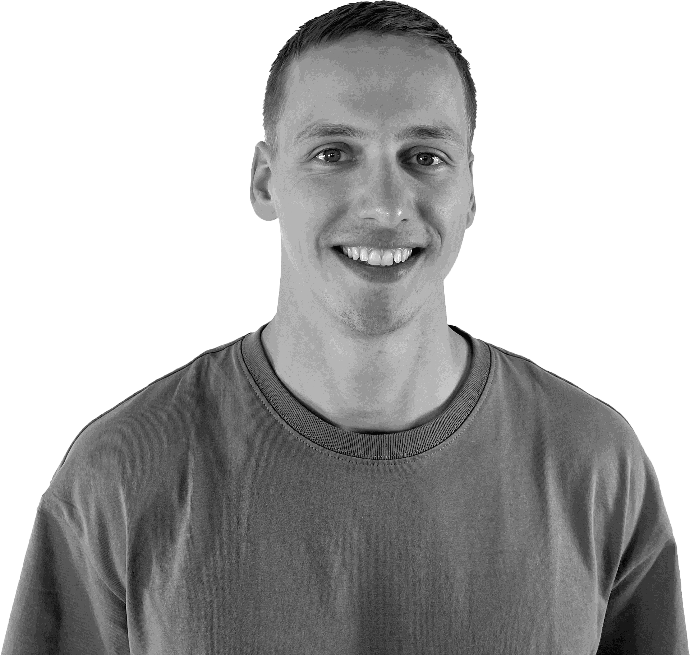 GET IN TOUCH with the CLUB owner